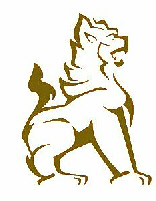 Photos by Robert Fox and others
Breeders of sacred temple cats for over 30 years
We are Elizabeth Brigliadori and Dr Kathryn Robson, mother and daughter and we are based in rural Oxfordshire, close to Blenheim Palace. We have been breeding and showing Shwechinthe Birmans since 1973. Shwechinthe, pronounced shway-chin-thay, is derived from Shwe - the Burmese for golden and Chinthe – the name of a mythical beast that guards the temples.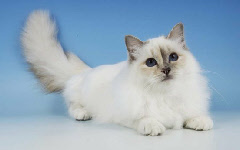 Originally breeders of Seal and Blue point Birmans, we now principally concentrate on Chocolate and Lilac points. These two new colours were first introduced by Elizabeth with her co-founder, Shirley Wilson-Smith, and recognised by the GCCF in 1993. We have subsequently developed and improved these colours over the years through the expertise of Kathryn who is a geneticist.
We achieved the first Chocolate and Lilac Grand Champions and other Grands, Imperials, Internationals and UKs have followed over the years. Our cats are exported worldwide.